Yurii SIMONOV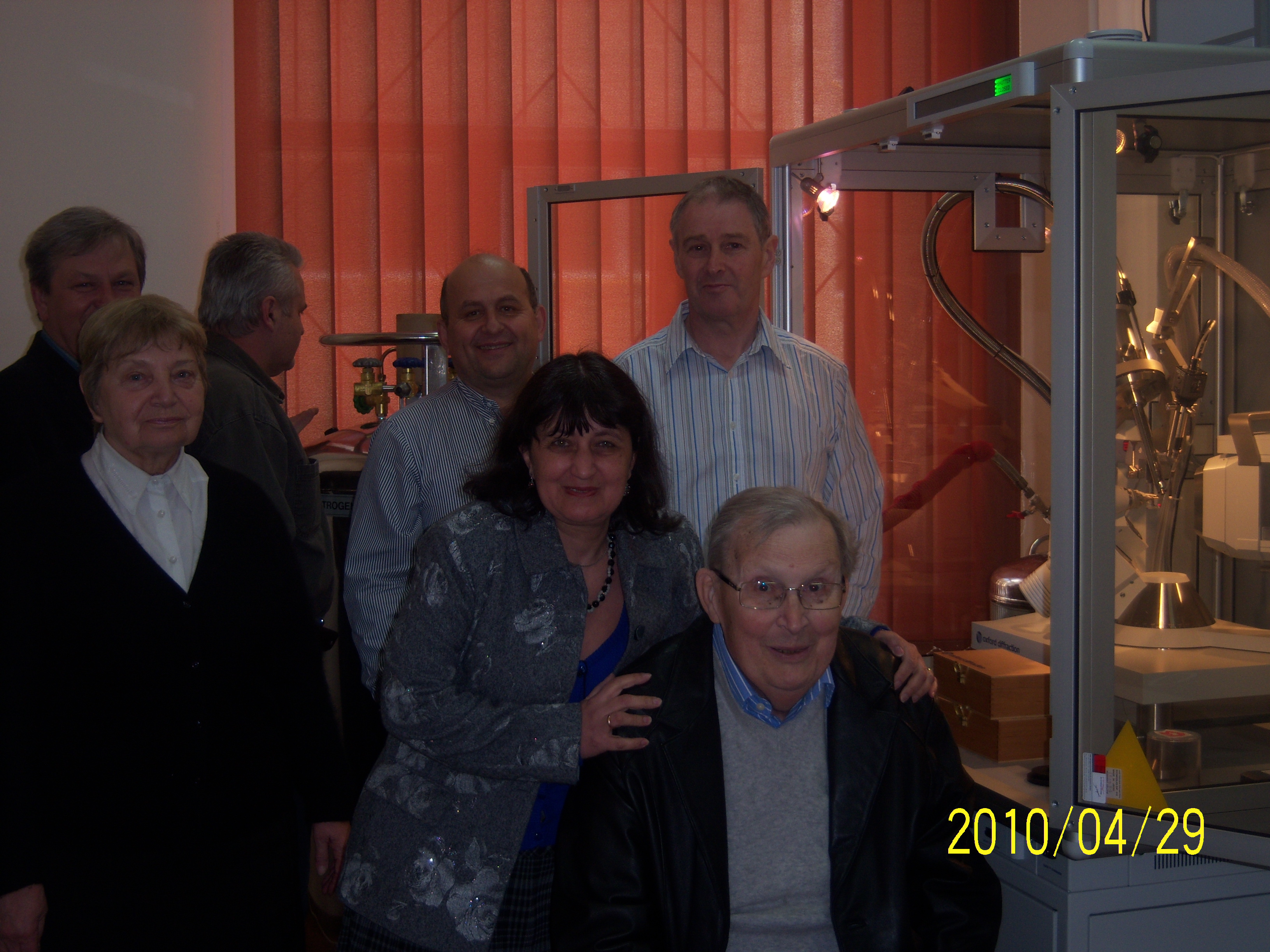 The Yurii Simonov Memorial Foundation was established by friends and family in memory of Yurii A. Simonov (1937-2010).
Yurii Alexandrovich Simonov (1937-2010)
Yurii Simonov passed away on May 23, 2010, following a serious illness, at his home in Chisinau, the Republic of Moldova, two days before his 73rd birthday. He played a crucial role in the developing of crystallography in Moldova, being associated with the Laboratory of physical methods of solid-state investigations of the Institute of Applied Physics. Fifty years of his life were increasingly and fruitfully dedicated to research. His contribution to structural studies of coordination, organic and supramolecular compounds was outstanding. About 600 scientific papers were published in internationally recognized journals; still more than six hundred were presented as abstracts of conferences and reports in local journals. His scientific activity extended across national borders, he established and developed cooperation with chemists, physicists and crystallographers in Poland, Ukraine, Romania, Russia, Italy, France, Germany, Israel, Taiwan, Spain, Switzerland, formers Yugoslavia and Czechoslovakia, Austria, England, the United States, Belgium, Bulgaria, Croatia, the Netherlands, Georgia, and Uzbekistan.
Yurii Simonov was born on May 25, 1937, in Russia, in the town Steklazavod, near Gorkij city (now Nizhnyj Novgorod). In 1960, he graduated from the Physics Department of the Gorky State University, his supervisor there was a Russian crystallographer, academician N.V. Belov. When he came to Chisinau, Moldova, it was his lucky chance that two famous scientists, the founders of the crystallography school in Moldova, Anton Ablov and Tadeush Malinovski, supervised Simonov's early research steps. In 1967, Yurii Simonov obtained his Doctor's degree for the thesis entitled "Investigations of the structure of some copper salts with monocarboxylic acids". Over the next decades, he substantially developed structural investigations, created a network of cooperation in crystallography, which was very important for Moldovan scientists, and significantly contributed to holding scientific meetings, symposia, and summer schools in the respective field. His wife, Lidia Lukinichna, was devotionally helping him by throwing house parties for conference participants and was taking care of Dr. Simonov during his whole career.
For many years, Yurii Simonov worked jointly with Tadeush Malinovski, Moldovan academician of Polish origin, who established close cooperation with different Polish scientific centers. To illustrate, it is worth mentioning here that Yurii Simonov was a co-author of Polish researchers in more than 170 scientific papers. It has been greatly appreciated; Yurii Simonov was awarded distinctions and medals for his scientific merits in cooperation frameworks.
Yurii Simonov's role in the development of crystallography as an important part of the scientific system in R. Moldova, was exceptional. Not long ago he succeeded in raising funds necessary for purchasing modern single-crystal X-ray diffractometer that was installed just when he was about to pass away.
All his colleagues, disciples, and friends, all those who had the pleasure to get into contact and cooperate with him will certainly remember those days and will and keep Yurii Simonov in grateful memory.
Janusz Lipkowski (Poland), Victor Kravtsov (R. Moldova)